Lumentum LLC, the leading provider of aggregated, normalized tax lien certificate data for, is pleased to announce it
will be exhibiting at the 2018 NTLA Annual Conference slated for February 28 – March 3 in Fort Lauderdale, Florida.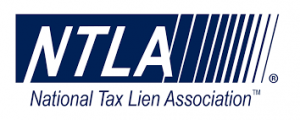 In addition, Lumentum's Broker Manager, Tom Tarasovic, will present "Secondary Market & Trading of Complicated Tax Liens such as Bankruptcy or List of Lands Available" on Thursday, March 1 at 1:00 p.m. in Studio 4 of the W Fort Lauderdale Hotel. Joining Tarasovic to co-present the session will be Owen Sokolof, supporting lawyer
"NTLA is the premier annual event for our industry, so it only makes sense that we show up, talk to our peers and showcase how we can help them make the most of their investments using the Lumentum platform," said AJ Koontz, VP of sales, Lumentum. "This year, we'll be showcasing DigiPan 5.0 and debuting our Asset Management System, which provides investors with a top line summary of each asset, notifications of expired certs, and loading data options to easily find certifications."
To learn more about DigiPan 5.0 and the Asset Management System integration, visit Lumentum in Booth 2.
Learn more about the NTLA Annual Conference here.
About Lumentum, LLC
Lumentum, LLC is on the cutting edge of the digital revolution in tax lien investing. Developed by expert investors with over 20 years of experience, the breakthrough, proprietary platform and unmatched database access dramatically reduces due diligence time for Florida tax liens to make lightning-fast, accurate decisions based on their individual investment criteria.
For more information visit lumentumllc.com or follow the company on Twitter, LinkedIn, Facebook, Google+ and YouTube.